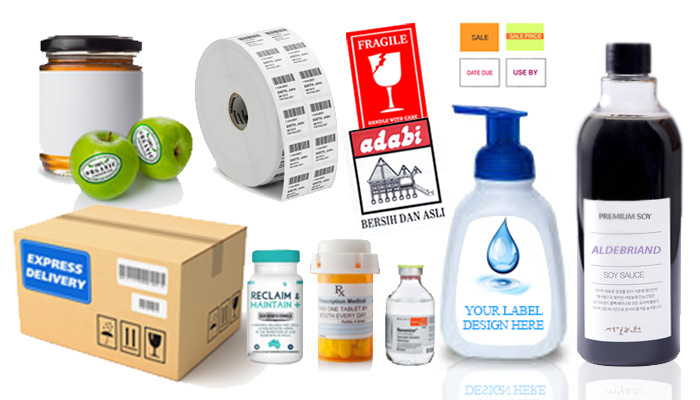 We manufacture fully customizable self-adhesive and non-adhesive labels & tags including security labels, logistics labels, removable labels, numbering labels, cold room labels, weighing scale labels, barcode labels & tags, computer labels, pharmaceutical labels and also various other types of labels.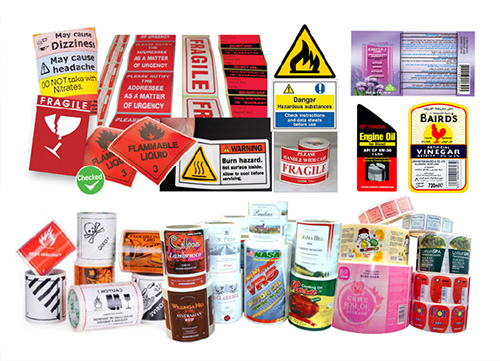 Product Labels
Product labels differ in terms of design, colour, size and shape giving a unique outlook to a product. With many other competitive brands on the shelf, the capability of a product to grab customer's attention spells the success or failure of a brand. Our company will help you to design and tailor the label accordingly to your requirement and the application of your products.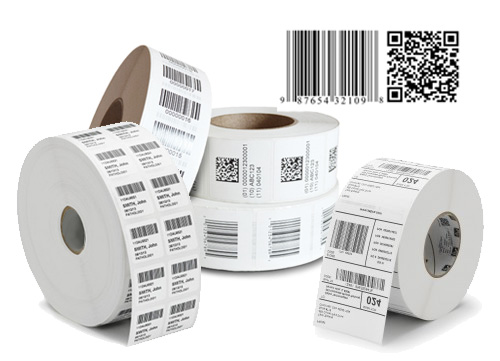 Barcode Labels
Barcode labels are sticker printed with barcode that represent specific product readable on by machines. Some barcodes are able to store information in a relatively small size. While a typical label only has a barcode, we provide further customisation with printing of company's identity, colourisation, sequential barcode printing, water resistant and special adhesive materials.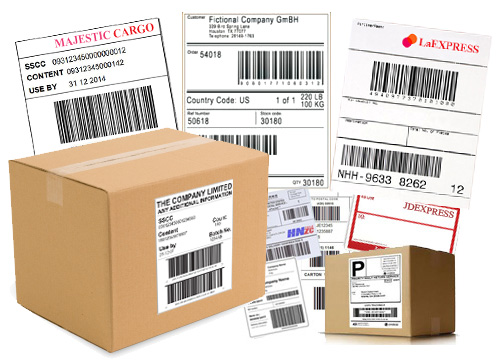 Logistic Labels
Barcode system greatly improves inventory management and tracking while increases efficiency and operational speed. Barcode are vital in logistic and warehouse management. Having a scannable and readable barcode is equally important. Our company provides quality barcode printing for easy scanning and customisable sequential barcode printing for your logistic needs.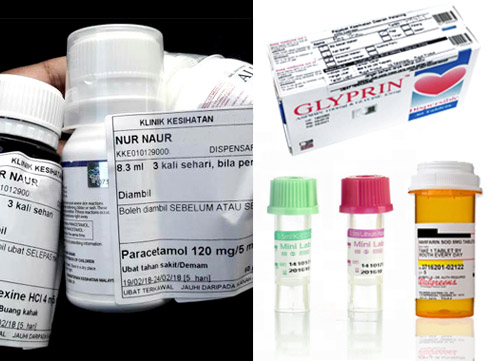 Hospital Labels
Labels are necessary to track patient's record. These data are labeled onto blood samples, medicine, vials, blood bags and prescriptions. We also provide space efficient printers for these labels to be printed on-site. These labels can be customised to suit daily operation not only in medical fields but also in scientific laboratories, research and development field.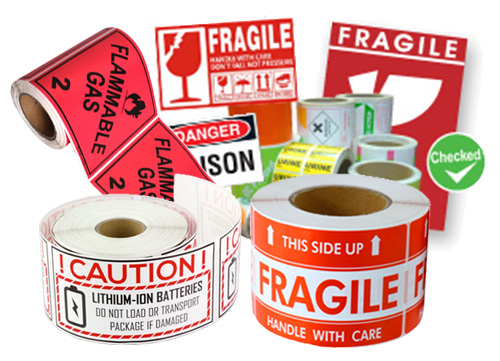 General Labels
We manufacture various general usage labels such as warning labels, signage labels, fragile label, caution labels and other labels used in your routine business operations.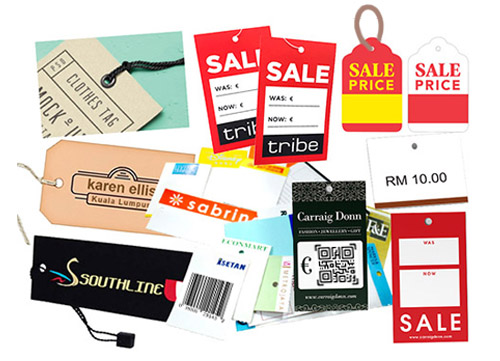 Barcode & Hang Tags
Similar to pricing stickers, barcode tag uses artcards as product identification instead. These barcode tags are more rigid making them suitable for clothing and garment application – attached to product by nylon pins and tagging guns. While typical sticker adhere poorly to garment and leave glue residue on clothing, barcode tags gives better representation of the product.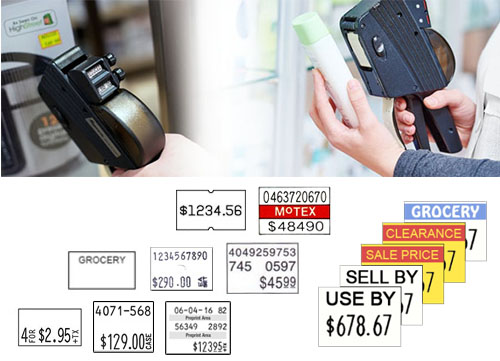 Pricing & Labeling Gun Labels
Pricing & coding labels are valuable medium for pricing information and identification such as expiry dates and batch number. DGroup produce full colour labels which are customised based on your pricing gun model. We are able to manufacture labels for various pricing gun models including Motex, Avery Dennision, Sato, Towa and various other brands.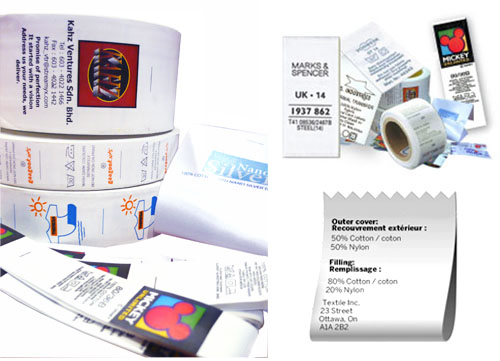 Nylon & Satin Labels
The nylon taffeta and satin label is most suitable for garment and clothing industry as instruction and trademark labels. These labels are strong and durable with excellent washing quality. The size, colour and appearance of these labels can be customised based on your needs.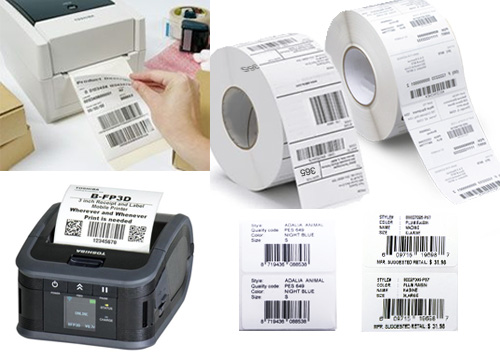 Thermal Labels
These thermal labels are made from paper, coated with special formulated chemical which changes colour when exposed to heat, eliminating the need for ribbon ink to print. The thermal label is ideal for quick transaction like logistic and stock labeling, supermarket weighing scale, ticketing station and other labeling application that uses mobile direct thermal printers.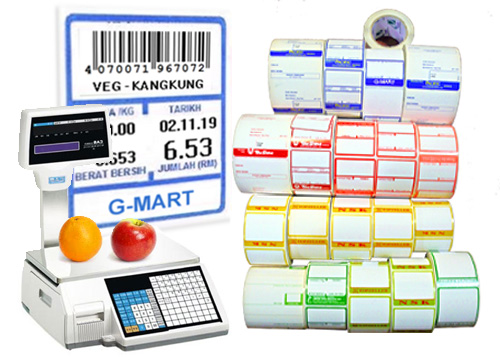 Weighing Scale Labels
Weighing scale labels are thermal labels specifically produced for weighing scale printing. These labels are durable and waterproofed hence suitable for use in supermarkets, fruit shops and wet markets alike. The size and colour of the label can be modified based on your preference.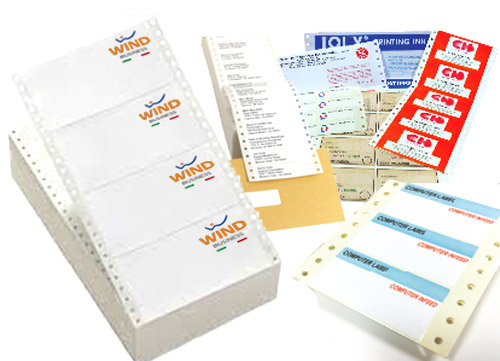 Computer Labels
Computer labels are labels produced for the use of dot matrix printers. These labels can be pre-printed with custom designs to include company address, product details and other identifications. These labels can be customised to have water resistant properties, glossy finishing or matt appearance.