The MX-5500 1-line hand labeler is the most widely used hand labeler. With it's simple function, along with it's low cost and durability makes it the choice for most retail operation. Here is a step-by-step video and precautions to guide you in properly placing (or replacing) labels and ink into your labeler unit. Below is the video timestamp for quick reference:
Click here for video guide in Loading label into labeller
Click here for video guide in Selecting print band
Click here for video guide in Replacing ink
Click here for video guide in Adjusting print position
Reel knobs - In order to ensure the labels are securely attached to the labeller, the O-shaped guides (holes) on the label need to positioned onto the reel knob of the labeller. The revolving reel is what pulls and moves the labels. After ensuring the label guide is in position, close the bottom hatch/cover. Diagram shown as below: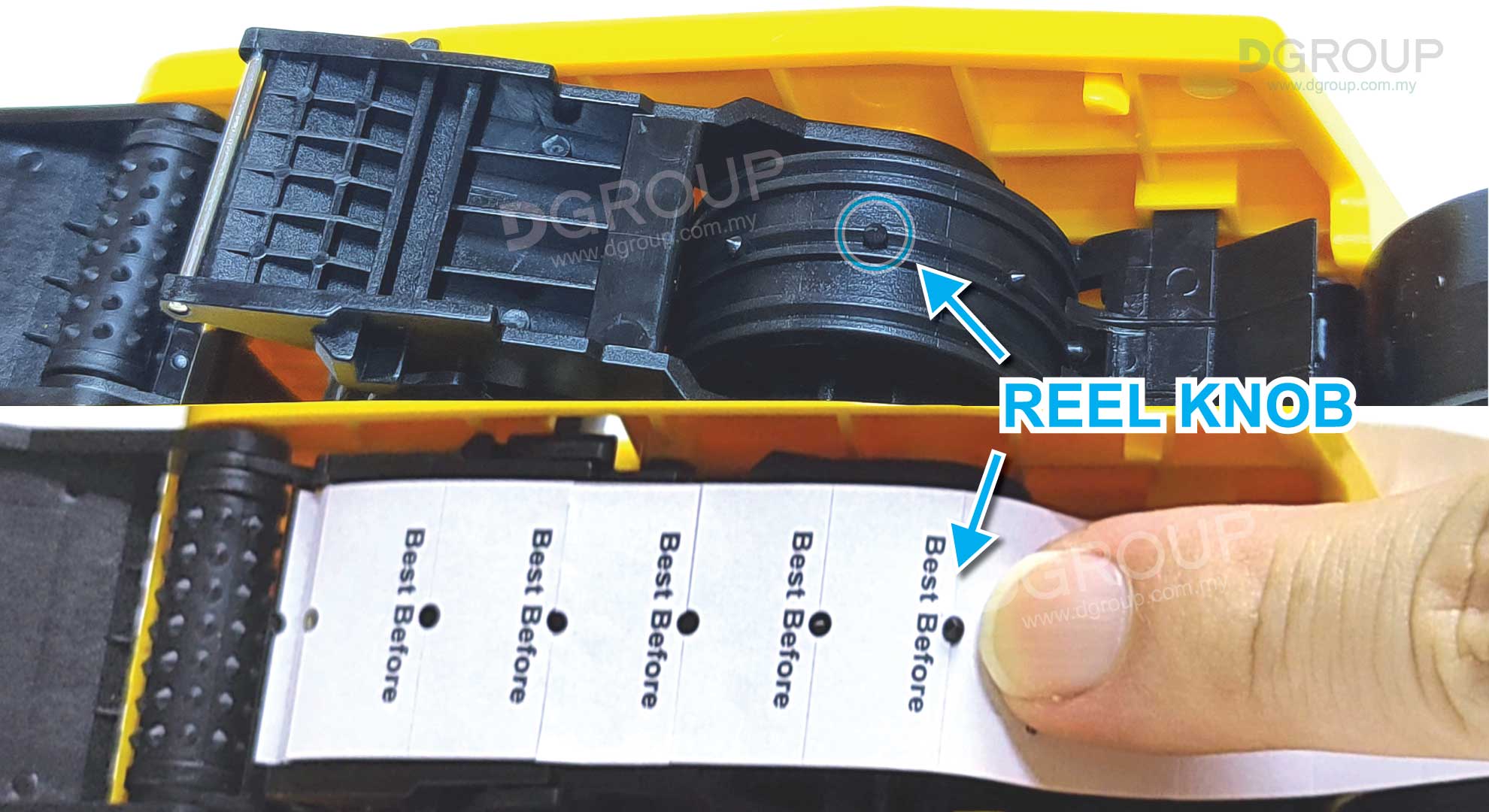 Label Print Position - There are situations that will involve adjustments to the print position of the labeller. This is true when preprinted information occupies more spaces on the top or bottom of the label. As such, there is a need to reallign the printing position. This can be done by moving the print mechanism away or towards the machine. When moved away from the labeler, the characters will print higher on the label. Else when moved inwards, the printing will print lower to the bottom of the label. Below is the guide to adjust the print position: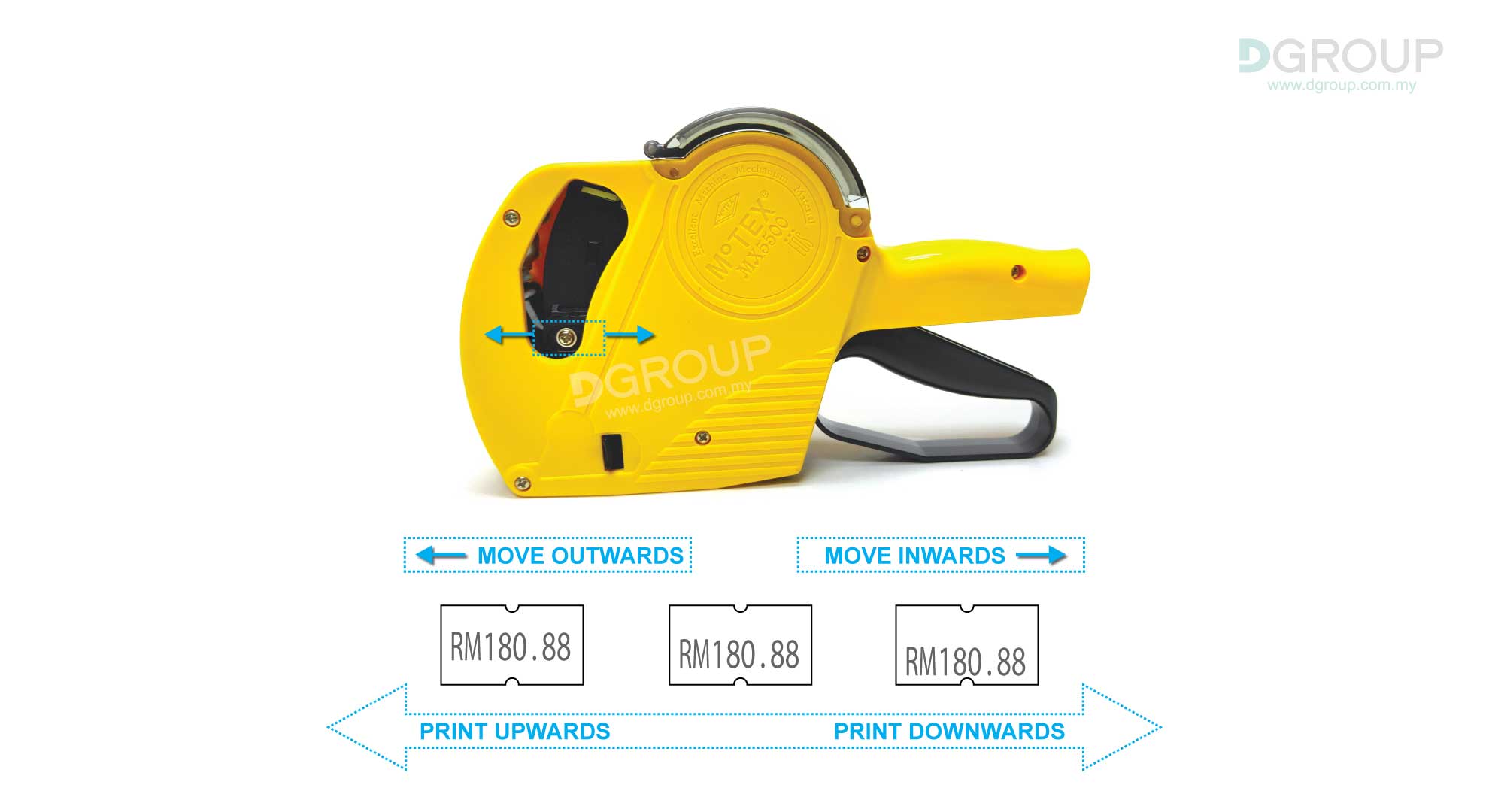 The MX-5500 1-line price labeller has the following features:
1-line labeller. Max 8 characters.
Smooth and accurate operation.
Used for pricing, simple stock data and record keeping.
Easy and simple to use.
Easy label replacement system with 1 touch open system.
Applications: Retail and mart, food processing and manufacturing.

For more information on the labeler or sticker rolls, contact us now!